Title

Technology dissemination & hospital construction… Medical Korean Wave in Uzbek [기술 전파·병원 건립… 우즈베크에 의료 한류 바람]
Name
Date

2019.08.20
Contents
Nasaret International Hospital was recently selected by the Ministry of Health and Welfare for the '2019 Overseas Hospital Project', and in March, a memorandum of understanding (MOU) was established with Fergana Province, Uzbekistan, for health check-ups, oriental medical centers and rehabilitation centers. Fergana is a free economic zone in Uzbekistan, and the city of Korea signed a memorandum of agreement with the Incheon Free Economic Zone Authority last year.
This led to a visit by a Governor Ganiev Sh. M of Fergana to visit Nasaret International Hospital on the 28th.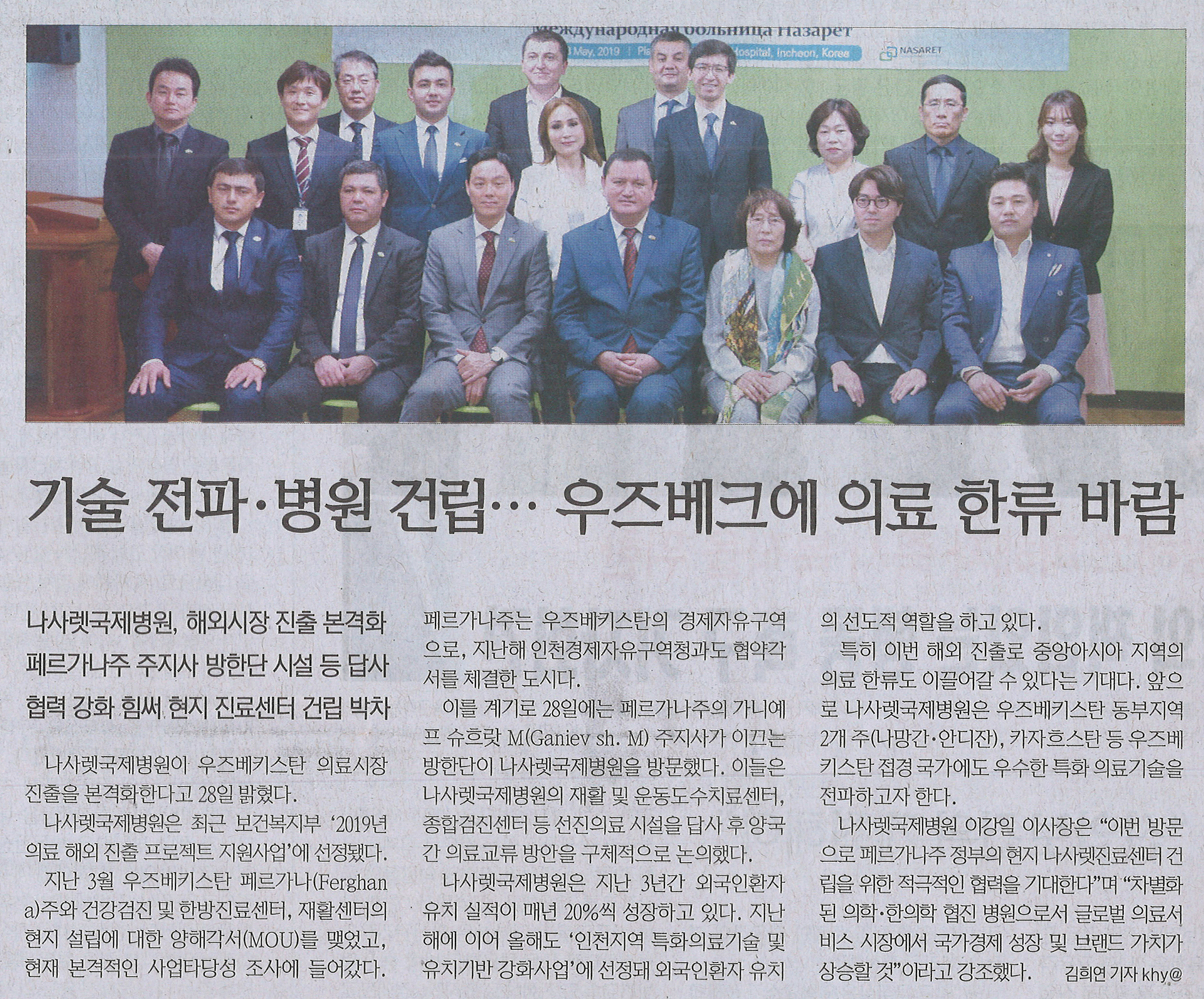 게시물수정
게시물 수정을 위해 비밀번호를 입력해주세요.
댓글삭제
게시물삭제
게시물 삭제를 위해 비밀번호를 입력해주세요.